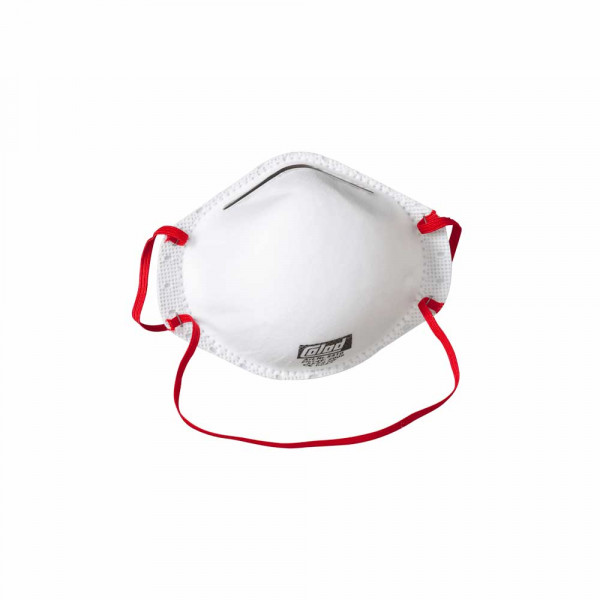 Specifications
Fine dust mask with 2 elastic head bands, light weight and an adjustable nose clip.
Light weight fine dust mask
Protects against fine dust caused by sanding and grinding. The Colad Fine Dust Mask is light weight and has an adjustable nose clip for comfortable fit. It can protect against non-toxic, low to the average toxicity solid and liquid aerosols (e.g. oil mists) in concentrations up to 12 x OEL. With asbestos; please pay attention to the regulations concerned depending on the kind of work which requires more important safety preparations. Fine Dust Masks of this type do not protect the user against gas, vapours, solvents and liquid aerosols. Do not use the mask for more than 8 hours.
Benefits of the fine dust mask
Light weight
With 2 elastic head bands
Adjustable nose clip
Technical features of the fine dust mask
Main component: Felt
Basic weight: 130 g/m²
Fibre diameter 2-5 micrometer
Colour: White
Packaging: 15 pieces per box
Certification of the fine dust mask
Directive: PPE regulation 2016/425/EU
PPE Category: CAT III
Harmonised norm: 149:2001+A1:2009
Dust classification: FFP2
Notified bodynumber: CE 2797 (BSI Group)