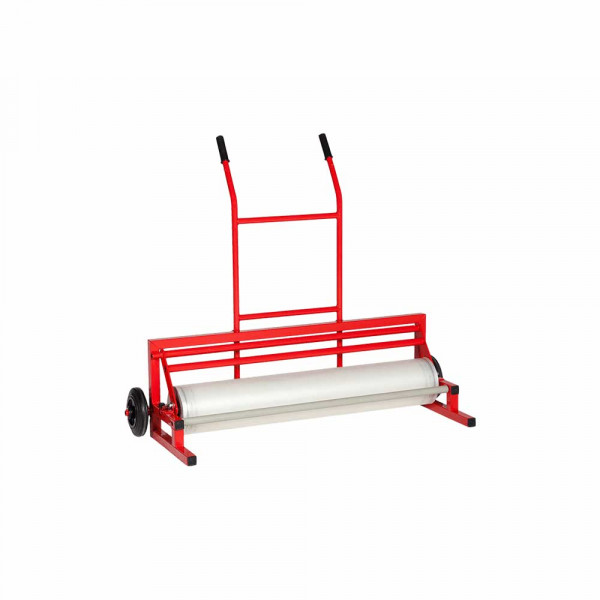 Specifications
With the Colad Film4Booth Dispenser you are able to apply Film4Booth in an very fast and easy way.
No need for carrying the Film4Booth roll and dispenser through the spray booth anymore!
The two solid wheels and easy to add-on handle bar make the dispenser manoeuvrable on any surface (including grid floors). The application of Fim4Booth can be a heavy job. Because of the unique 4-layer structure, the roll of film is quite heavy. Simply install the Film4Booth roll on the dispenser from the top and start applying the foil to the spray booth walls. After use, remove the handle bar to save storage space.
Benefits of Foil Dispenser
Two solid wheels
Easy to add-on handle bar
Manouevrable on any surface