AkzoNobel has been an expert in paint and coating manufacturing and sales since 1792. They supply various brands including Sikkens, Lesonal and Wanda to customers around the world. AkzoNobel has more than 40 professional training centres world-wide. Under the guidance of professional trainers, who have many years of practical experience, the fine tricks of the trade are learned. As the training consists largely of hands-on sessions, it is important that the training centre has the right set-up. Hamach products are ideally suited for this.
Work islands at AkzoNobel
Various rooms in the training centre are equipped with Hamach stainless steel mixing room products. Among other things, two work islands have been created and various tailormade solutions have been created. Each work island consists of three stainless steel industrial work benches, two waste bins and a cove. This creates a lot of workspace and the waste bins also help to keep the work area tidy.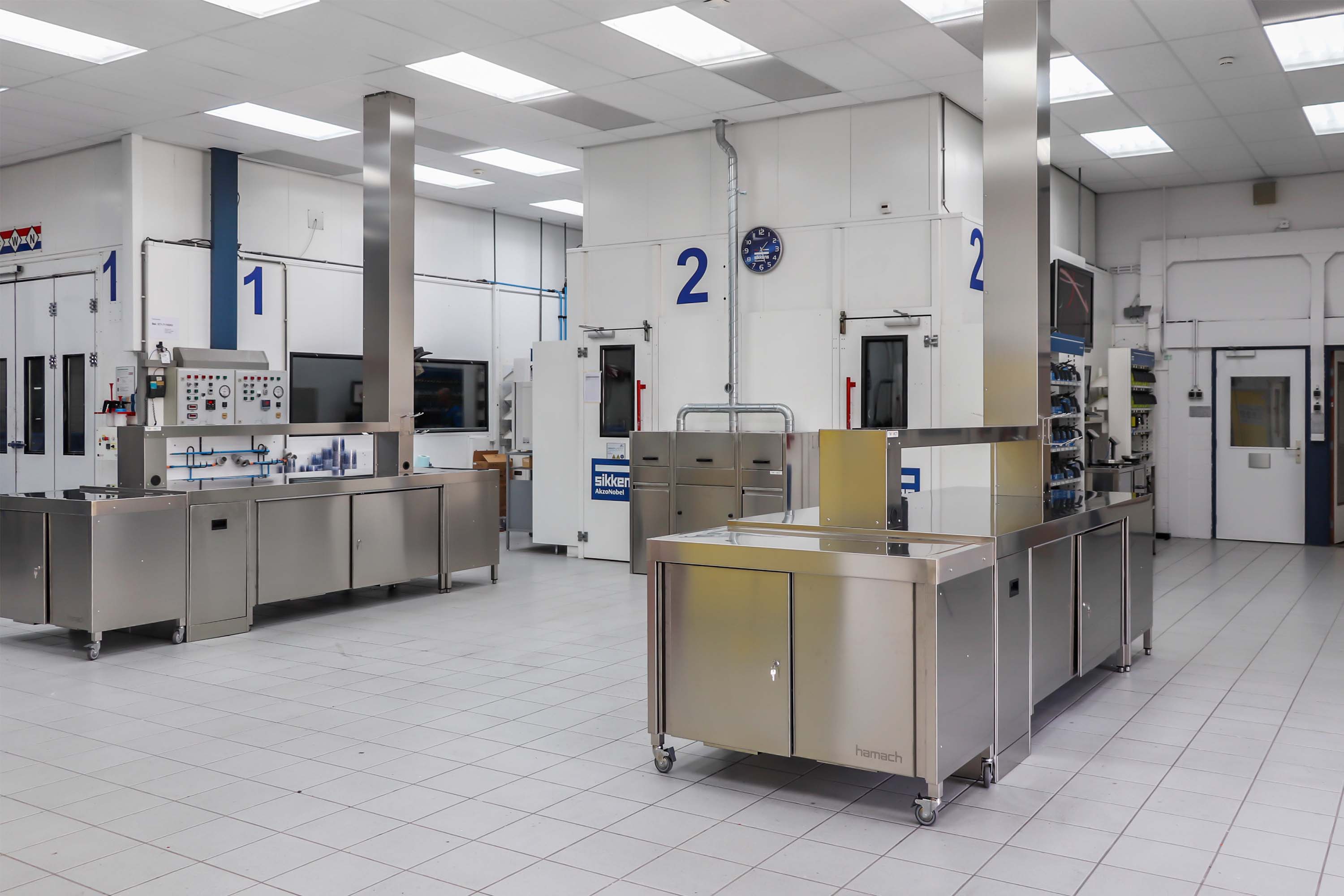 In addition to the two work islands, there are also three paint waste containers for paint waste. Place tins or tubs upside down in these containers, and the liquids will leak into draining bins. The harmful fumes will be extracted through the exhaust duct.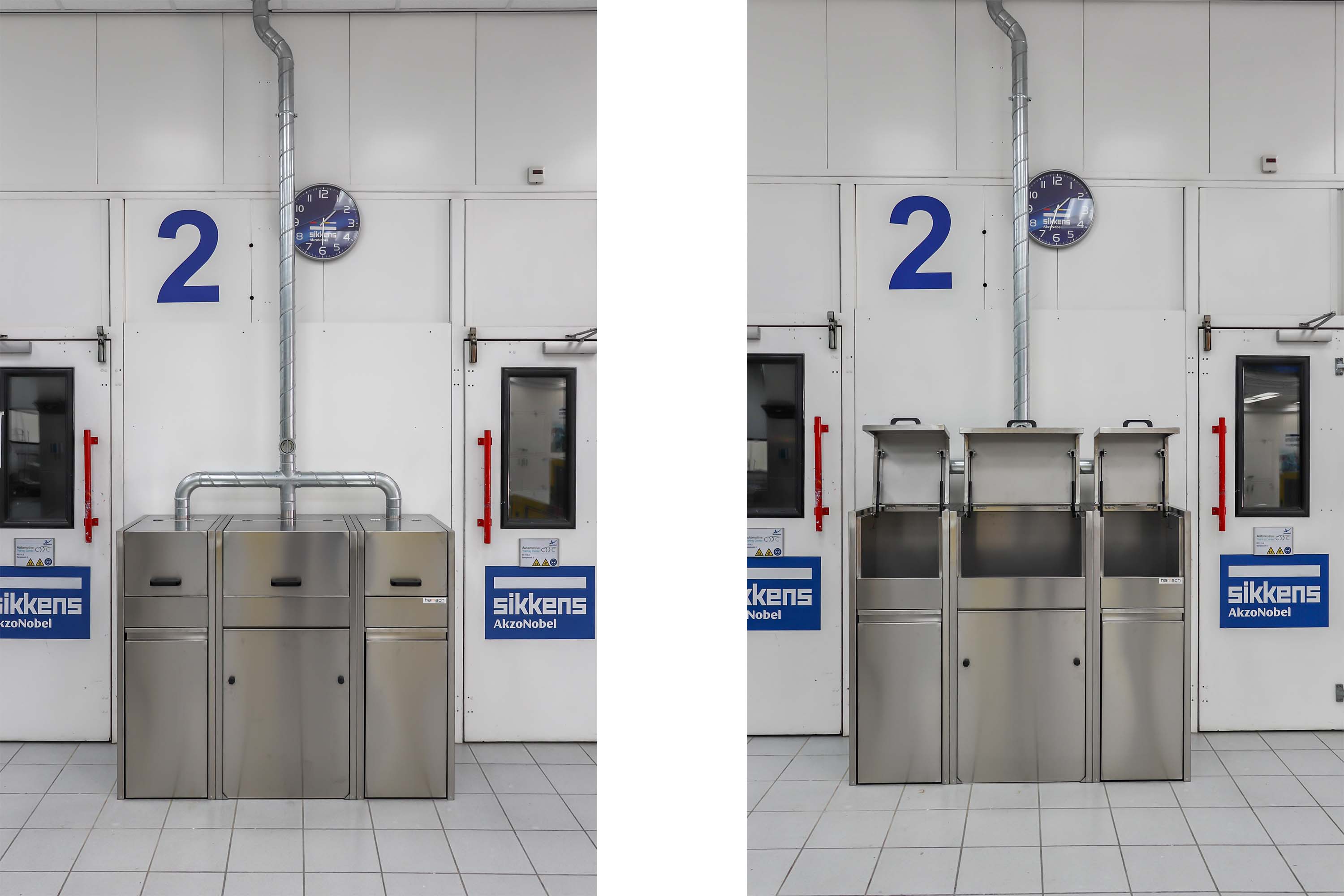 Tailormade solutions
A custom-made stainless steel computer scale table has also been created for AkzoNobel. The computer scale table has the required dimensions, has a sealed door for dust-free working, and the installed monitor is adjustable in height. The large monitor on the wall is used when instructions are being given to large groups of visitors, so they do not all have to look over the trainer's shoulder at the small screen.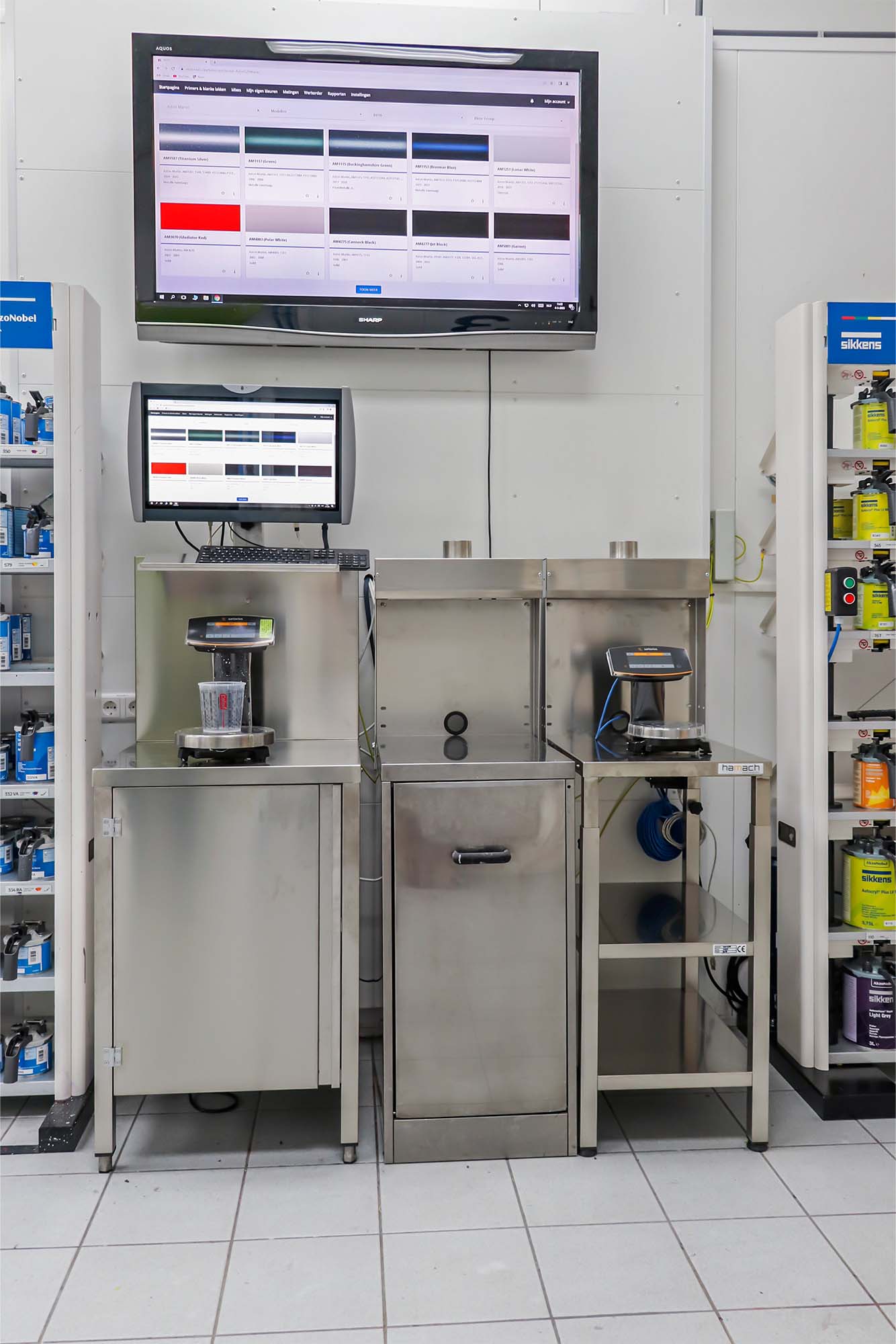 Are you interested in the whole range of tailormade solutions from Hamach? Contact us at sales@colad.com for a no-obligation chat! Take a look at our digital brochure for more information.