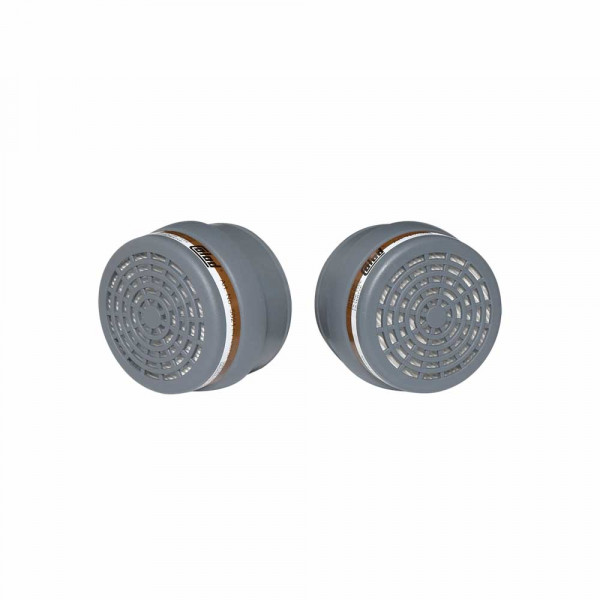 A2P3 filters inclusive built-in pre-filter
Specifications
Set of 2 A2P3 filters with built-in pre-filter. Package: per 2 pcs.
Filters A2P3 for respirator art. no. 502100
Use the filters for maximum 40 hours, then replace the filters. To be applied under circumstances, where the point application requires a more strictly personal protection. The filters comply with EN 14387 (Gas Filters and Combined Filters) and are CE-marked: 0082.
Benefits of Filters A2P3
Optimal protection
After 40 working hours, the complete respirator has to be replaced by a new one
Technical features of Filters A2P3
Filter type : Gas filter A2P3
Inclusive: The P3 pre filters are included in every cartridge
Packing: in sets of 2 pieces sealed in a plastic bag, 4 bags in carton
Use : To be applied under circumstances, where the point application requires a more strictly personal protection
Replacement: Is required after a maximum period of 40 hours
Certifications of Filters A2P3
Classification: Comply to UNE-EN 14387 (Gas Filters and Combined Filters).
CE certification: 0082