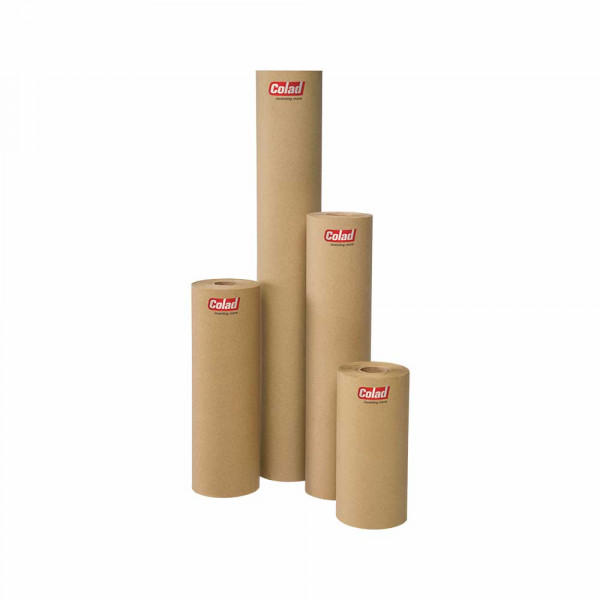 Specifications
Masking Paper Small, Recycled Paper, 50 meter rolls, 50g.
Masking paper Small 50m Recycled - Easy to use by hand due to the compact size of the rolls.
Colad Masking Paper has customized properties for use in diverse masking applications. This makes the paper easy in use and also optimized masking capabilities. Perfect barrier properties in combination with the right absorption possibilities: paint will stick to the Masking Paper, but will not bleed through under normal conditions.
Benefits of Masking Paper Small:
Easy to tear in a straight line
Perfect barrier properties
Right absorption features
Paint sticks to the masking paper but does not bleed through under normal conditions
For easy application of Colad Masking Paper, different masking paper dispensers are available
Technical features of Masking Paper Small
Paper: recycled
Grammage: 50 g/m2 conform ISO 536
Absorption: 22 g/m2 conform ISO 535 (Cobb)
Strength: 2.2 kPa.m2/g conform ISO 2758
Porosity: 120 ml/min conform ISO 5636-3 (Bendtsen)
Length: 50 m
Roll. 4 versions
| | |
| --- | --- |
| Art.no. | Variant |
| 206215 | 15 cm |
| 206222 | 22.5 cm |
| 206230 | 30 cm |
| 206245 | 45 cm |