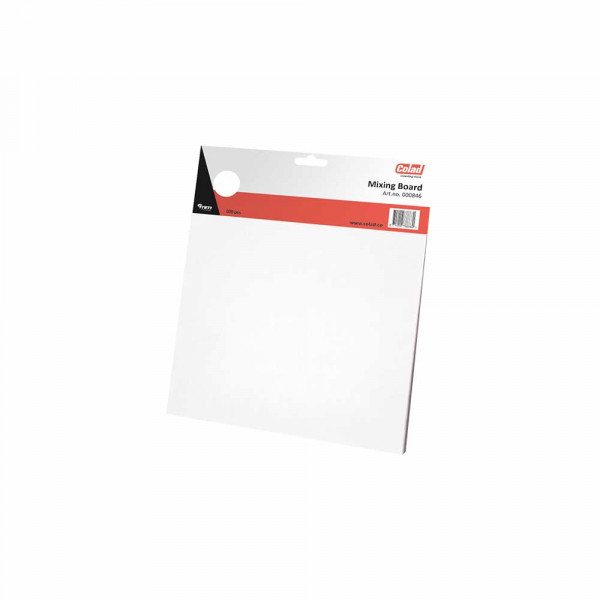 Specifications
Dimensions 30 x 25 x cm. Colour: white, per 100 mixing sheets.
Mixing board specially developed for preparing fillers. Compact, handy and clean
Multilayered Mixing palette. Coated paper avoids soaking up resins and solvents. Skilful help by preparing filler. Every job a new paper. Clean work. Reduces clean up time. Simply tear off and discard used sheet.
Benefits of Mixing Board
Multilayered
Avoids soaking up resins and solvents
Clean work
Reduces clean up time
Technical features of Mixing Board
Colour: White
Packaging: 100 mixing sheets
Material: Coated Paper
Weight: 0,630 kg
Size: (L x B x H) 30 x 25 x 1 cm