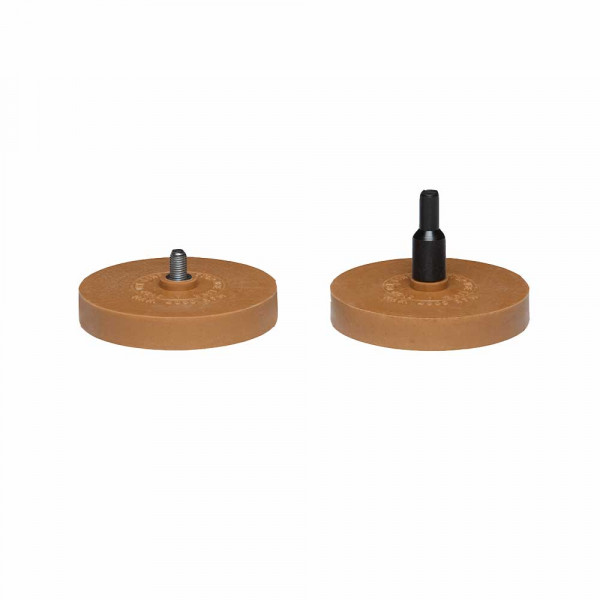 Specifications
135 x 34 mm, 2 pieces in a box, adapter included.
Rubber Eraser Pad to remove pinstripes, stickers & decals, car lettering, glue residue, attachment tape and foil from paint and chrome surfaces.
The pad can withstand up to 4000 RPM and with included adapter it's suitable for use in any drilling machine.
Benefits of Rubber Eraser Pad
Suitable for use in any drilling machine
Remove pinstripes, stickers, decals, car lettering, attachement tape and foil
Suitable for paint and chrome surfaces
Technical Features of Rubber Eraser Pad
Colour: Yellow
Dimensions: 135 x 34 mm