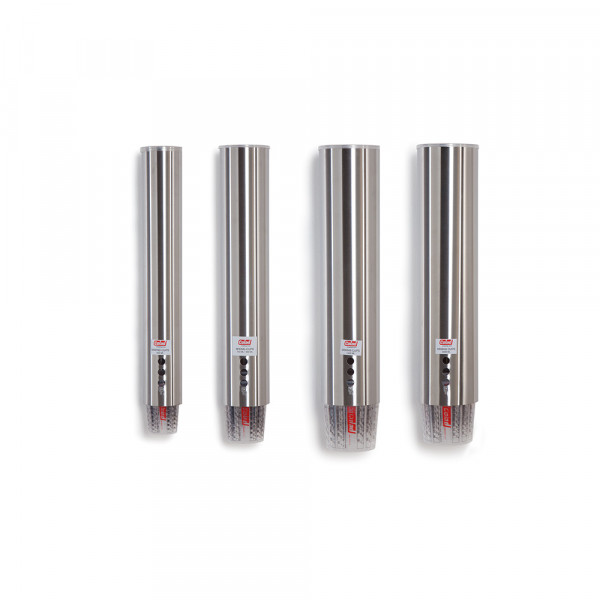 Specifications
Mixing Cup Dispenser for Mixing Cups of 350 ml, 700 ml, 900 ml, 1400 ml and 2300 ml. Per piece in a box.
Keep you mixing cups clean and free from dust with the Mixing Cup Dispenser
The Colad Mixing Cup Dispenser is uniquely designed to hold 50 pieces of Colad Mixing Cups. The mixing cups are easily dispensed one at a time, keeping them clean and free from dust. A sealing cap (for the top) is included to minimize any dust contamination. Since the mixing cups are stored clean and out of the way, both the mixing room and the working table are less cluttered. Per piece in a box.
Features and benefits of the Mixing Cup Dispenser
The dispenser is made of stainless steel metal for a longer life
The dispenser comes equipped with mounting fasteners and may easily hung to the wall
The cups are visible inside the dispenser to easily indicate when it's time to refill
Technical specifications of the Mixing Cup Dispenser
Material: Stainless Steel
Length: 600 mm
Packaging: Per piece in a box
| | |
| --- | --- |
| Art.no. | Variant |
| 94990350 | 350 |
| 94990700 | 700 & 900 |
| 94991400 | 1400 |
| 94992300 | 2300 |