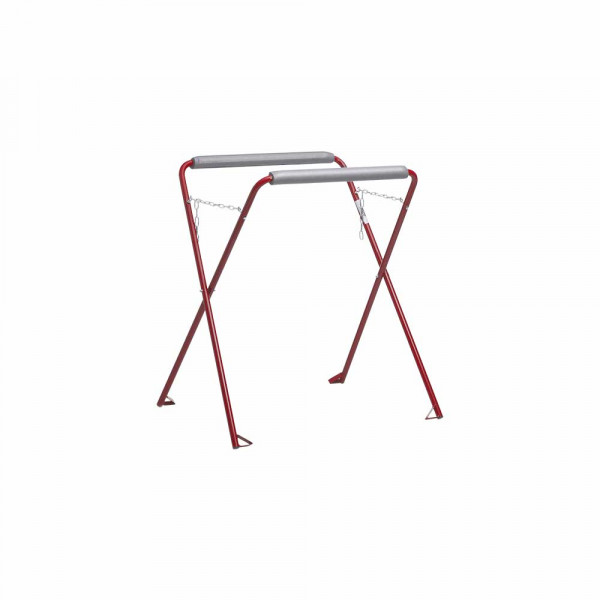 Specifications
Light weight trestle with sturdy construction. Dimension: 116 x 70 cm. Max. 60 kg.
Light weight and adjustable trestle
A workshop trestle for placing bumpers and doors on, for either preparation or painting. The trestle has a sturdy construction and is lightweight. You can adjust the working height. It's equipped with rubber buffers. Can be used on grid floors. It can carry up to max. 60 kg.
Benefits of the trestle
Light weight
Sturdy construction
Supplied with chains for adjustable working height
Can be used on any floor
Equipped with rubber buffers which prevent shifting and damage
Technical specifications of the trestle
Dimensions: 116 x 70 cm
Carrying weight: max. 60 kg
Openening: max. 80 cm
Packaging: per piece