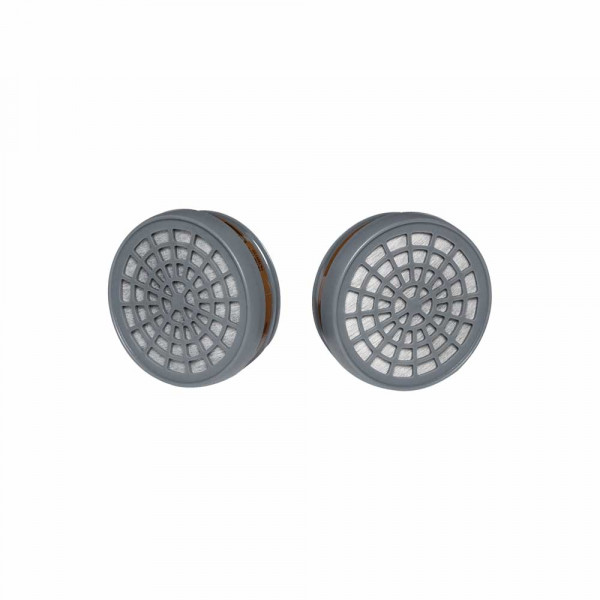 Specifications
Gas filter A1, in sets of 2 pieces in plastic bag.
Active Carbon Filters A1 for the Colad Respirator
Active Carbon Filter A1 are only to be used in combination of the Colad Respirator art.no. 5000. Replacement Is required after a maximum period of 40 hours at normal use, averagely once per month. The filters comply with EN 14387 (Gas Filters and Combined Filters) and are CE-certified. CE-marked: 0082.
Benefits of Active Carbon Filters A1
Optimal protection
After 40 working hours, the complete respirator has to be replaced by a new one
Technical features of Active Carbon Filters A1
Use: These filters are only to be used in combination of the Colad Respirator Art. No. 5000
Replacement: Is required after a maximum period of 40 hours at normal use, averagely once per month
Unpacked carbo filters can be stored 3 months at most
Certifications of Active Carbon Filters A1
CE approval EN 14387 (Gas Filters and Combined Filters)
CE-marked: 0082