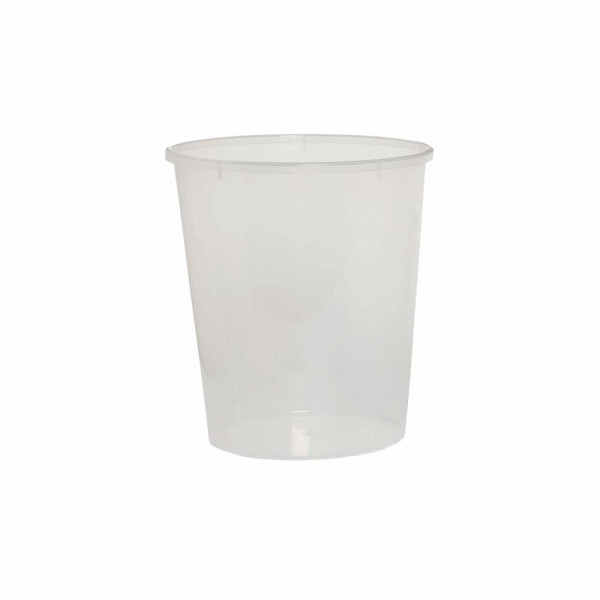 Specifications
Content: 6 L. 40 pieces in a box.
Strong plastic 6 L mixing cup for industrial paint preparation. Engraved mixing ratios.
The 6000 ml Mixing Cup is also available in a precision printed version. Equipped with 12 mixing ratios and 2 measuring scales. Click here for more information.
Mixing Cup Lid - To cover the Colad Mixing Cups and protect paint against dirt and dust.
Benefits of Mixing cup 6 L
Designed for One Way use
Supplementation of dilution or water read out from 5 till 30%
Partition in milliliters
Clean and smooth
Very stable
Easy to pour out
Easy to stack
Technical features of Mixing Cup 6 L
Content: 6 L
Material: Polypropylene